I do commissions for both personal and commercial use: read below for more info.
I will draw ONLY original characters.
I will not work on: explicit NSFW, furry, gore, mecha and environment art.
Please keep in mind that the prices might vary slightly depending on the artwork requirements, but I will always provide the final quote before proceeding with the commission.
If the client asks for changes or details that had not been accounted for in the original quote, they will be charged extra fees, the amount of which will depend on the additional work required.
Please always read my Terms of Service before commissioning me.
ILLUSTRATION
This type of commission is for single or multiple characters, painted in a semi-realistic, fully painterly style (no lineart visible, high detail level).
Backgrounds can be included, but the rates vary significantly based on their complexity. Composition and poses are not restricted in any way for this type of commission.
For Commercial Use and Exclusive Rights fees, please check the "PERSONAL USE, COMMERCIAL USE AND EXCLUSIVE RIGHTS" section below.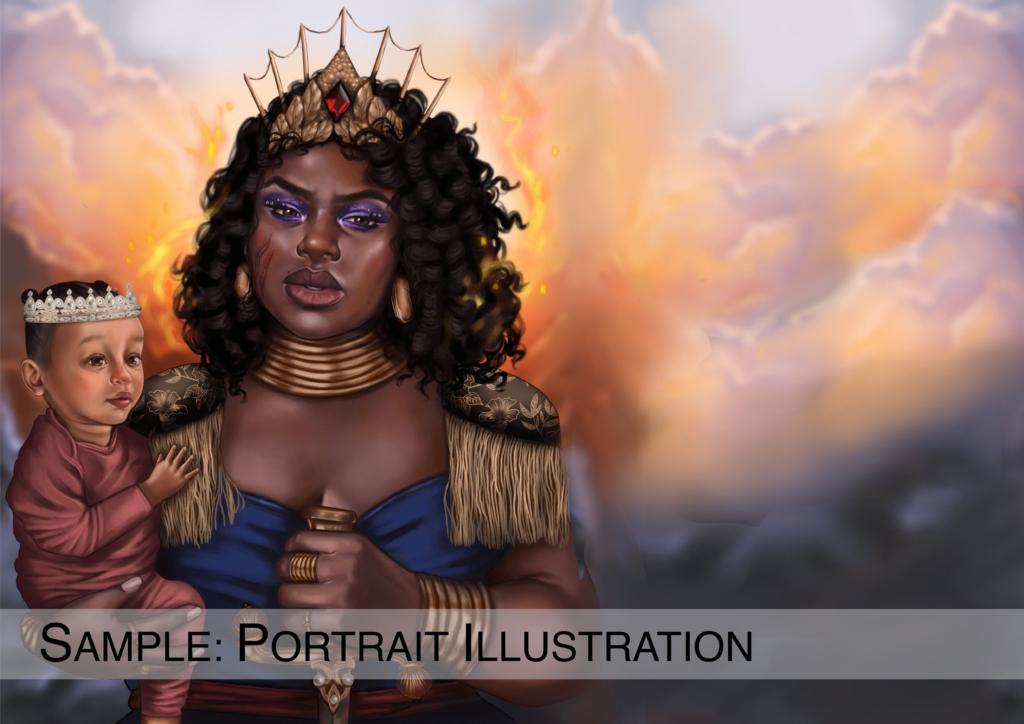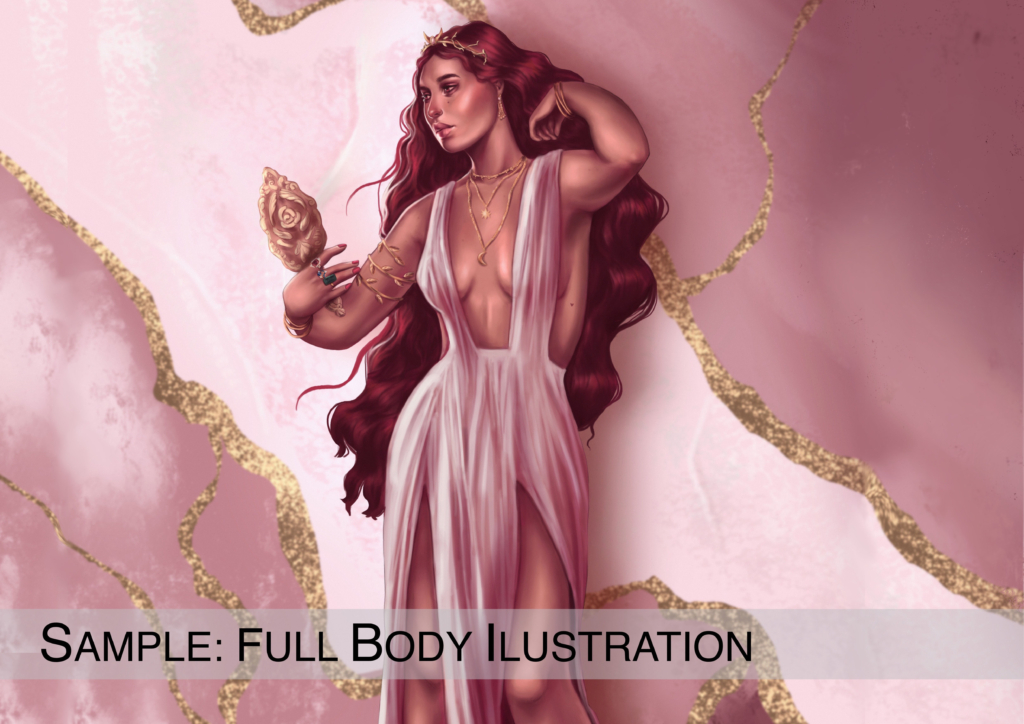 PERSONAL USE, COMMERCIAL USE AND EXCLUSIVE RIGHTS
Personal Use Commissions are pieces that the client is free to use for non-commercial purposes. The client can print the artwork, show it online (credit is required when possible) and display it as they please.
The sale of any type of material featuring or derived from said commission is not allowed. If the client wants to use the piece commercially after the commission is done, it can be discussed and a fee will be applied.
The starting rates for all my commissions are for Personal Use only.

Commercial Use Commissions are pieces primarily intended for or directed toward commercial advantage or monetary compensation. Commercial activities would be; merchandise production, images used in films and on TV, in publications that are sold, and online or offline advertisements and commercial promotions. Using images on or in anything that is created with the intention of making a profit would be considered commercial use.
I, the artist, maintain ownership of said artwork for my own personal and commercial use and to display it on my portfolio and social media.
The fee for this type of commission is +50% on top of the starting rate.

Exclusive Rights Commissions are commissions that give the client complete ownership of the artwork. Exclusivity transfers ownership of not just the actual piece of artwork, but and all associated rights (the intellectual property) to the client as well. The use and display of said piece is allowed only to the client.
The fee for this type of commission is +200% on top of the starting rate.